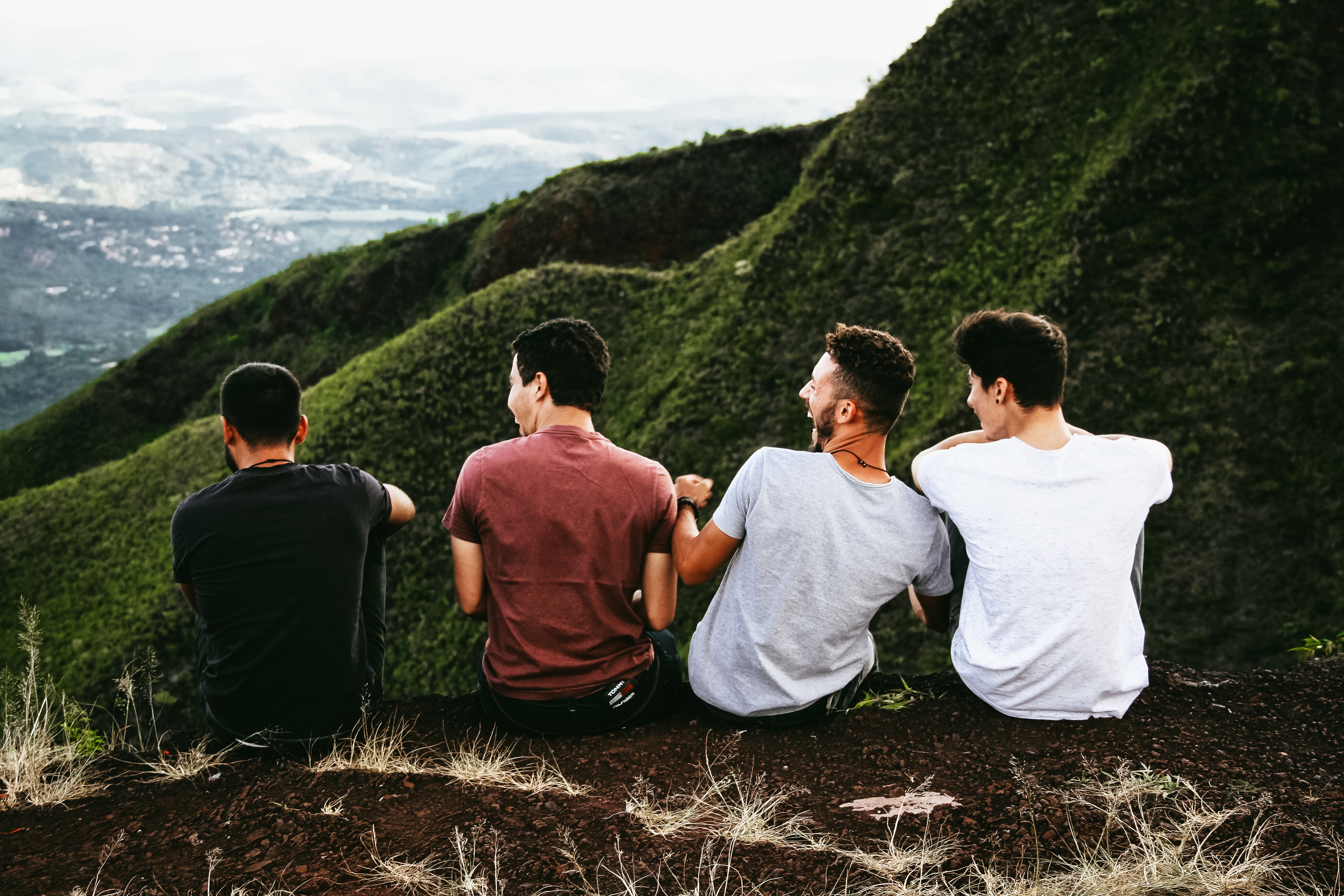 Youth Connections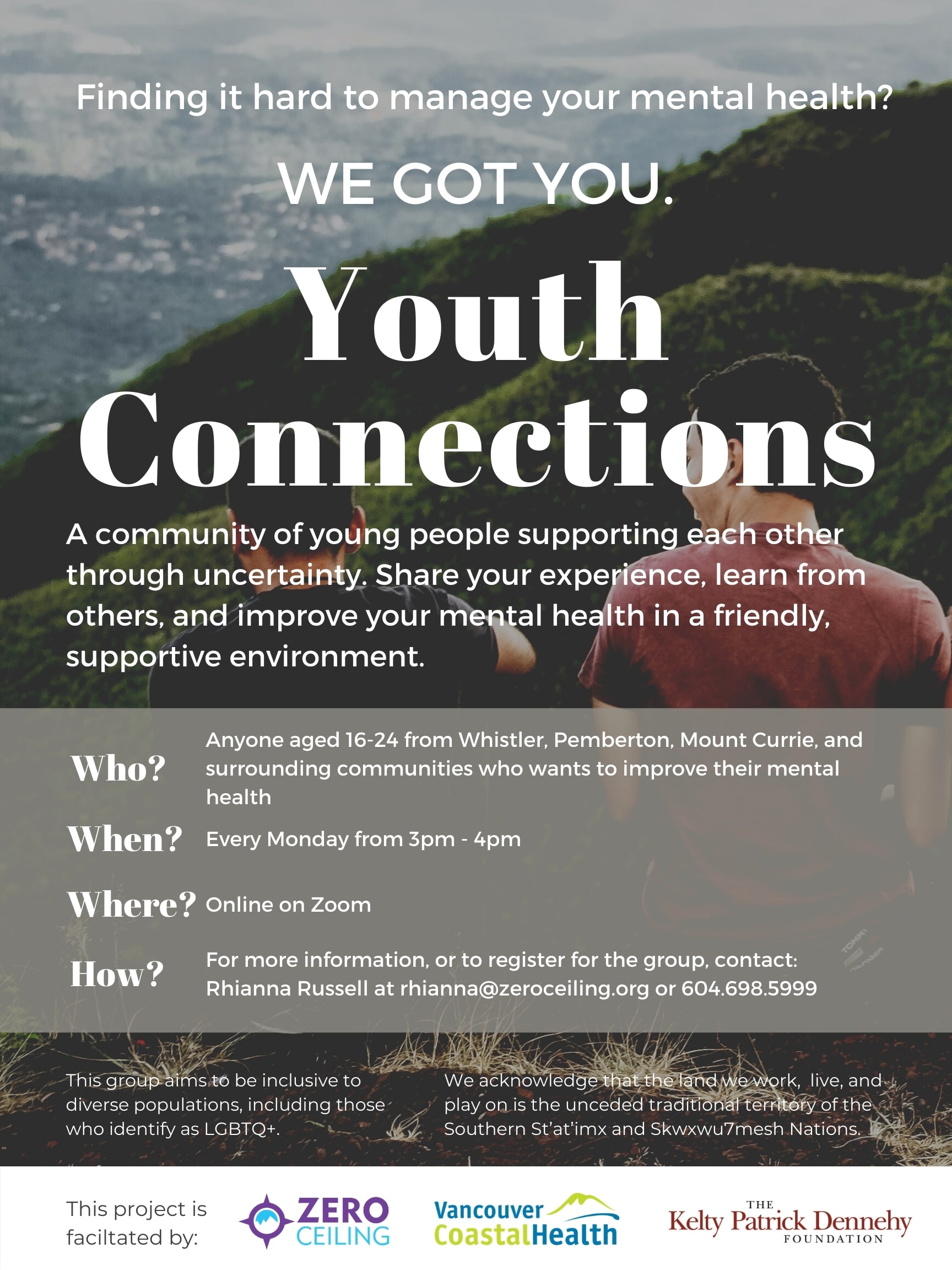 Youth Connections is peer support group: a community of young people supporting each other through mental health challenges. Participants share their experience, learn from others, and support each other to overcome mental health issues.
The group is facilitated by a mental health worker, but shaped by participants themselves. Over several weeks, participants build trust and create a safe, supportive environment for each other. Youth Connections is a simple way to find support, even if you aren't receiving any other mental health services.
During each session, participants will share experiences, resources, and ideas to help each other. We'll also share helpful resources and information about other mental health support that's available in our community.
Who is Youth Connections for?
Youth Connections is open to anyone aged 16-24 from Whistler, Pemberton, Squamish, Mount Currie, and surrounding communities who wants to improve their mental health. We aim to be inclusive of diverse populations, including those who identify as LGBTQ2S+.
How to sign up
Youth Connections takes place online every Monday. To register, please contact Rhianna Russell at rhianna@zeroceiling.org or 604.698.5999. Please note, there may be a waitlist to join the group.