"All I knew was the city; I didn't even know people could snowboard or ski down a mountain the way they do in Whistler.
It's a whole other world. But it was time. Time to get away. Time for fresh perspective. I was ready."
Matty, Work 2 Live graduate, 2015
The Work 2 Live program provides employment, housing, support and adventure-based learning for young people at risk of homelessness.  Over the twelve-month program, participants build healthy, independent lives in the inspiring mountain environment of Whistler, BC.
We believe in the power of the outdoors, and getting out in the mountains is a key part of the program. It doesn't matter if you've never snowboarded before – many young people discover a new passion when they arrive here!
WHAT WE PROVIDE
The Work 2 Live program provides a stable environment so young people can make positive change in their lives. To do that, we provide:
Housing
Employment and training
Season pass for Whistler Blackcomb
Snowboard and gear in winter
Mountain bike rentals and gear in summer
Life skills support
Life coaching
Fitness training
Outreach services
Mentoring
Volunteering opportunities
Counselling (as needed)
Every week, in addition to their job, participants snowboard together, share communal meals, and meet with dedicated staff who are always there to support them. Throughout the program we also offer adventure-based incentives, such as bungee jumps and whitewater rafting trips.
The Work 2 Live program is a chance to change your life, and the participants who find it most rewarding are independent, motivated to work hard and committed to improving their circumstances. Many young people first attend one of our one-day Adventure Sessions to get a taste of what life in Whistler could be like.
HOW TO PARTICIPATE IN WORK 2 LIVE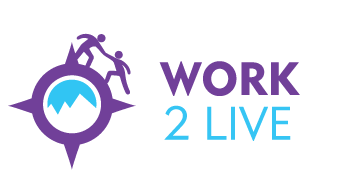 Participants must be referred to us from a youth agency. We work closely with agencies in Vancouver, the lower mainland and Sea to Sky Corridor. To apply, you must also be:
19 to 24 years old
free of alcohol and drug dependencies
homeless or at-risk of homelessness
willing to embrace positive change.
We offer eight places every year, with four participants joining us in May, and four in October.
Contact your local youth organization for more information or contact Zero Ceiling staff to apply directly.