Now booking Summer Adventure Sessions 2019
Mountain biking and ziplining adventures for young people at risk of homelessness.
Email info@zeroceiling.org for booking enquiries.
Our Adventure Sessions provide young people (aged 16 to 24) with an empowering, inspiring and often transformative break from their day-to-day challenges.  It is a chance to have fun, challenge themselves and learn a new skill in the beautiful mountains of Whistler, BC. The sessions are aimed at young people who have experienced homelessness in Vancouver and the Sea to Sky corridor.
In winter, participants learn to ski or snowboard – no experience required! Then in summer, they can try their hand at mountain biking or get a real adrenaline rush on Superfly ziplines and treetop adventure course. We aim for participants to leave inspired and excited about their new experiences in the outdoors. So, rather than a simple escape, these day visits are designed to empower, inspire and provide useful life tools.
Zero Ceiling will provide:
Snowboard/ski/mountain bike lessons with a qualified instructor
All equipment and safety gear required
Whistler Blackcomb lift tickets for mountain access
Guided zipline and treetop adventure courses with professional guides
Youth agencies just need to provide:
Transport to and from Whistler
Lunch/lunch money for participants
The Adventure Sessions are completely free for youth agencies, thanks to generous in-kind donations from Whistler Blackcomb and The Adventure Group.
Find more information about how to apply below.
The Adventure Sessions also help connect us with future candidates for our Work 2 Live program —a twelve-month supportive housing program that transforms lives.
HOW TO PARTICIPATE IN OUR ADVENTURE SESSIONS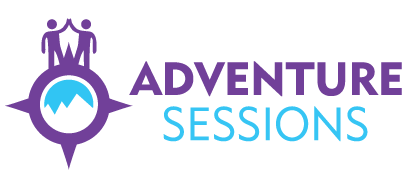 Our Adventure Sessions are the place to begin having fun and raising your sights with us. If you are between the ages of 16 and 24, live in the Sea-to-Sky corridor or Greater Vancouver, and are looking for a fresh start and change of environment, you can find out about participating in Zero Ceiling's Adventure Sessions by:
Contacting your local youth organization.
Asking your youth agency to register with us for Adventure Sessions.