Kehew's Story
Kehew was ready for a change when she stumbled across a poster for Zero Ceiling's Work 2 Live program. She joined Work 2 Live in 2016 and embraced the chance to live and work in Whistler.
In this short video, Kehew explains how the program helped her "become someone she never thought she could be".
Royal Roads University research 2018
Since 2017, Royal Roads University have been studying the Zero Ceiling Work 2 Live supportive housing and employment program. Their latest report, released in September 2019, explores the impact of the program on participants' lives, and identifies future directions for Work 2 Live.
Read the full report from Drs. Jo Axe, Elizabeth Childs and Kathleen Manion to learn more.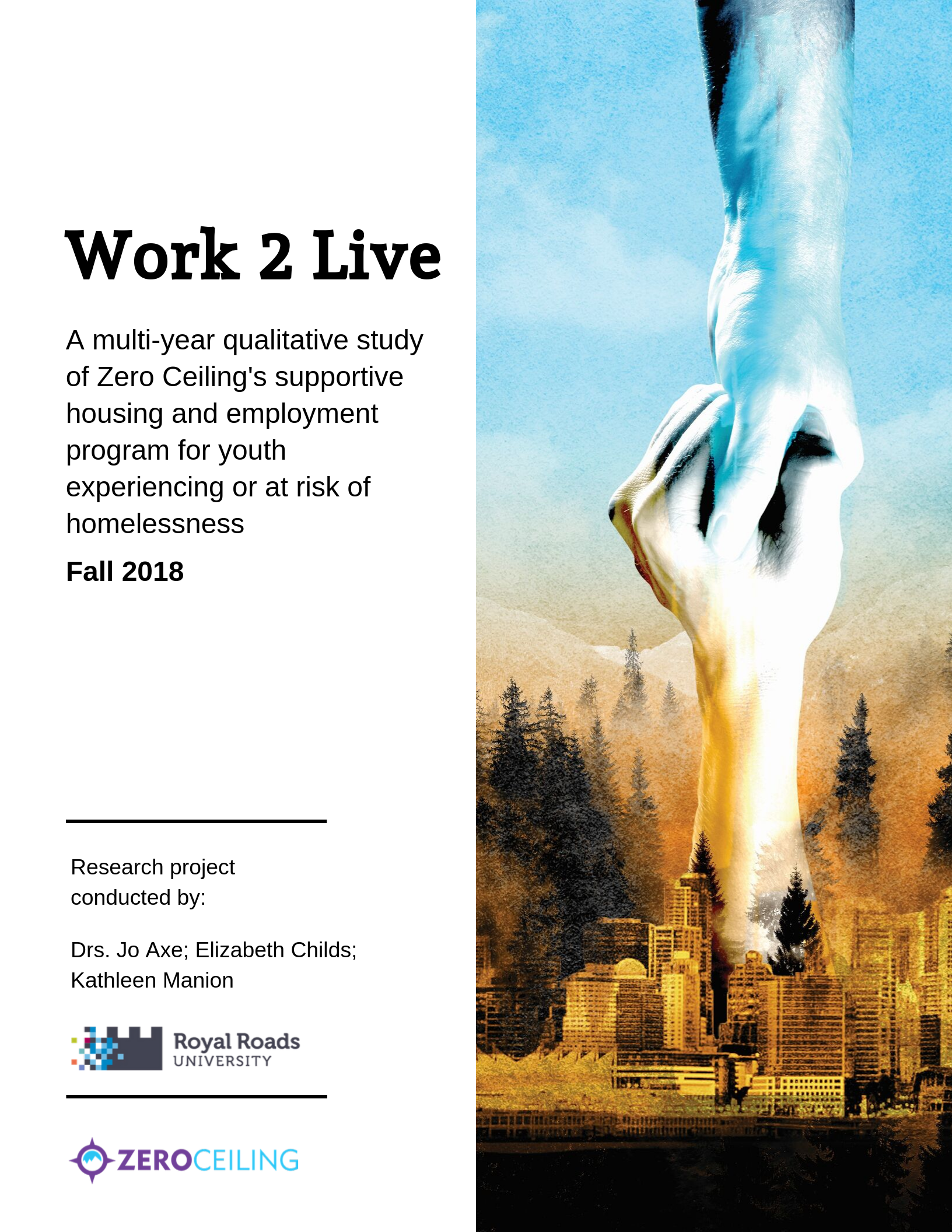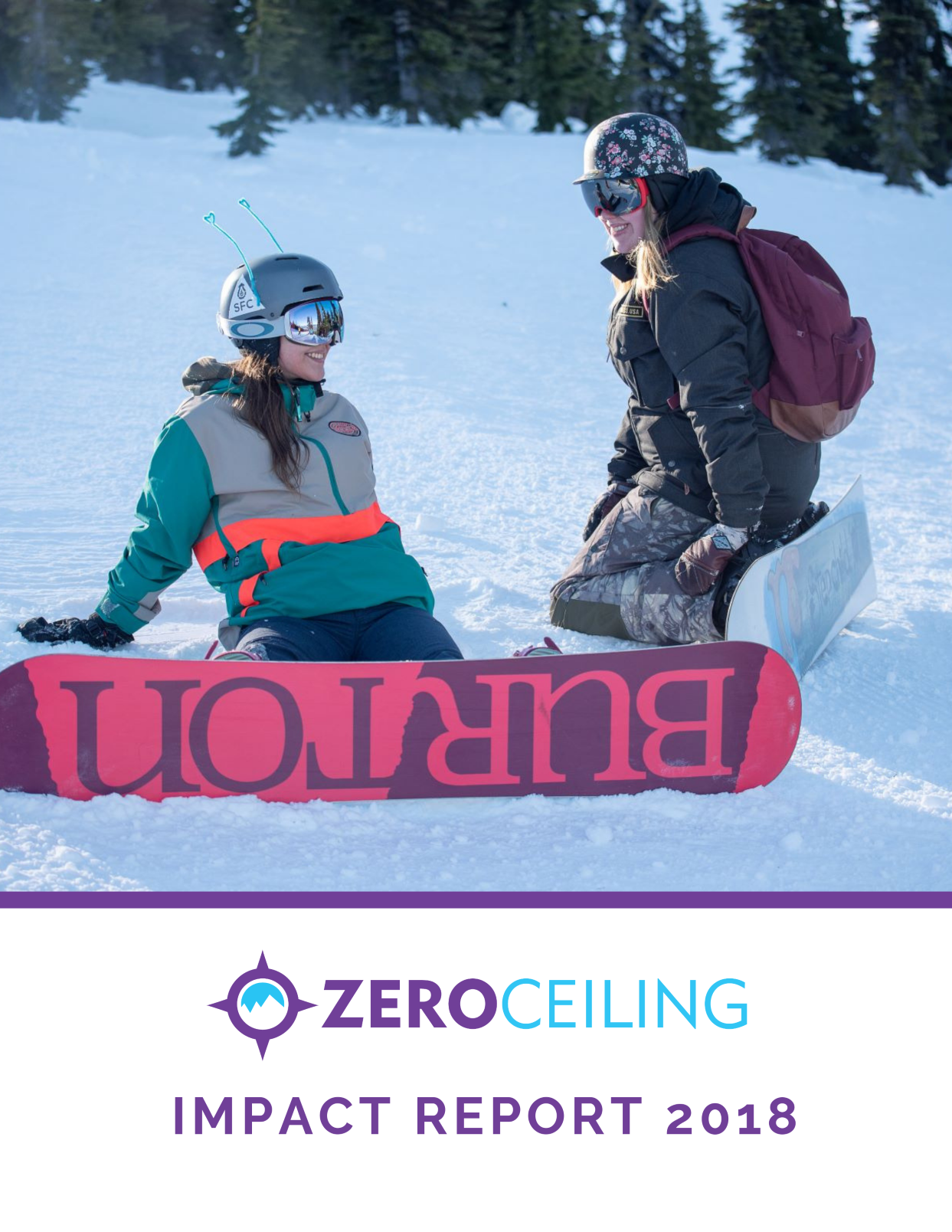 Read our latest Impact Report
"Zero Ceiling has been the best year of my life."
Work 2 Live participant, 2018
With 681 young people sleeping rough every night in metro Vancouver, fighting youth homelessness has never been more vital. In our 2018 Impact Report, you'll find stories from our program graduates, learn more about how Zero Ceiling's unique programs fight homelessness, and discover our ambitious plans for the future.
"Today I wake up and have a purpose, have responsibilities and have a chance at a better life than I ever thought possible. I have a job that I love, a roof over my head and food on the table. Zero Ceiling has changed every aspect of my life in a positive way."
Work 2 Live Graduate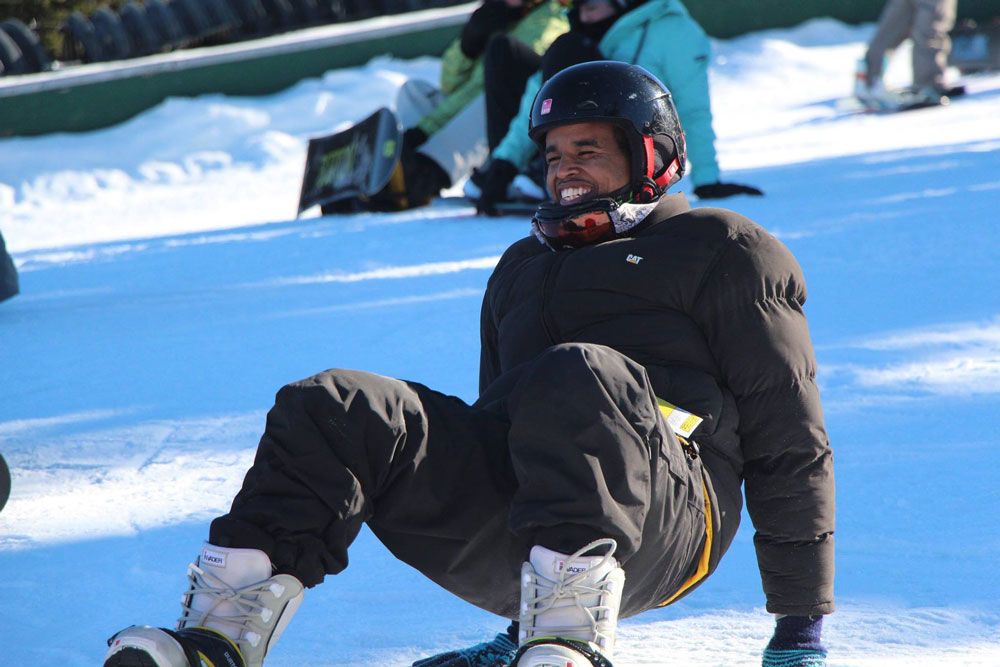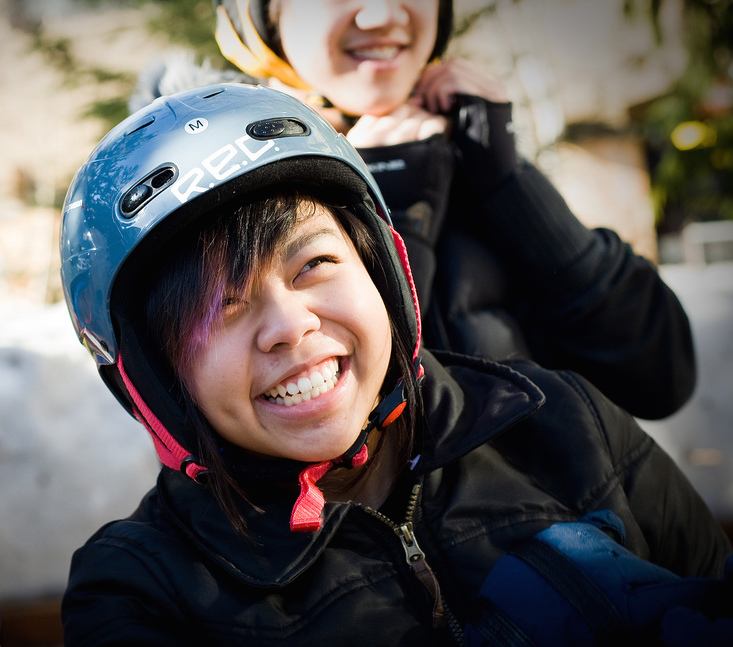 "To me, Zero Ceiling has been more than just a work to live program. Zero Ceiling has been a second chance at life.Before ZC I was stuck in a rut, I was stuck in a downward spiral and I wasn't going anywhere. I was living in an unsafe environment, and I felt like I had no options and there was no way out.
ZC has given me a new beginning.
It gave me a chance to reinvent myself and get away from the negative environment I was stuck in. Through ZC I learned to become independent, I learned to let go of the past and create healthy habits, develop life skills and become responsible for my choices and actions. ZC connected me with invaluable resources and amazing people who helped support and guide me along the way. More than anything ZC has shown me a way out. It has given me my power back and has offered me the tools and skills I need to be a successful and independent individual. I am so thankful to have had the opportunity to be part of this awesome program that has changed my life, and I am forever grateful."
Work 2 Live Graduate
Zero Ceiling Graduate: 15 years later.
Carter doesn't like to share too many details about what his life was like in his late teens. Here's what he will tell you about being 19…
"I had solid employment with my squeegee. That was about it though. There wasn't any direction to my life. I knew I was capable of things, but I didn't have the confidence to pull anything off. I didn't see a way out of my situation."
Enter Zero Ceiling.
Carter first heard about the Whistler program at Dusk to Dawn Street Youth Resource Centre in Vancouver. It took a few years, but by 1999 he was accepted into the program.
"It was a way out," he said, recalling that first year. "It was an amazing opportunity—the only opportunity. That's why it was so effective for so many of us. It was the only one that removed the equation from our lives and gave us a fresh start."
Carter thrived in his new life in the Sea to Sky corridor. It was an adjustment at first, going through intense training to learn how to become a snowboard instructor while figuring out how to navigate his new life.
"We were an anomaly, but most of us didn't want that to be public," Carter said. "We were trying to get away from that. Everybody there was taking a year off university or travelling overseas for the first time. For me it was just trying to blend in and do a good job. None of it seemed real at first. I did feel like a bit of a fraud at first."
But eventually his snowboard and teaching skills began to improve. He got comfortable with his role as an authority figure.
There was a palpable shift, he said. Suddenly everything that Zero Ceiling had helped him do, he could do on his own. "If there was a turning point I guess it was when I moved out of staff housing. We were given staff housing. We were given our first snowboards and jackets. After I was able to earn my position with the company (Whistler Blackcomb) for a second year, buy all my own gear and move into a place where I paid my rent, that was the turning point. I was on my own two feet again."
He's continued on that upward trajectory. While Carter stayed in Whistler for eight years, teaching full time for six then working several other part-time jobs, he eventually found his passion as a helicopter pilot. After attending a rigorous program in Victoria, in 2009 Carter earned his license.
He now lives in Alberta working with a company that flies all over North and South America. He credits much of his success to Zero Ceiling for the help he received from them over a decade and a half ago.
"I think I would've made it out, but I don't think I would've made it very far," he said. "I don't think I would've gotten both feet out of the water. The Zero Ceiling program yanked us out by the roots basically so we could start growing somewhere else."
Carter, Snowboard Instructor Training Program Graduate, 2000
"Since 2001, Zero Ceiling's Work 2 Live Program has been addressing (at-risk youth) challenges together with myself, our agency and most importantly our youth. From the days of the original snowboard instructors program they have realized that it takes so much more than a job to overcome homelessness. And they showed this by providing hard, certified training, mentored support, and access to food and housing to go along with the opportunity.   They have always understood that this was a process involving challenging youth that required thinking outside of a regular employment program. Because the youth were so different this would require different thinking and they brought it. And in my time it has been phenomenally successful and a joy to watch. The youth I have personally watched make their way through the program have been changed immensely by it."
Steven Smith