Welcoming Back the Adventure Sessions in Summer 2022
Whenever Zero Ceiling talks about our programs, we are always surprised that there are folks out there who aren't aware of the different programs that we run for vulnerable and marginalized youth. Well, today we are discussing the Adventure Sessions, the big brother to Work 2 Live.
What?
The Adventure Sessions make the rivers, mountains, and forests of Whistler, BC, accessible to vulnerable and marginalized youth from southwestern BC.
It is open to youth agencies within a 2/3-hour drive from us. That covers Metro Vancouver, the Lower Mainland, and the Sea to Sky Corridor.
Youth-serving agencies such as Covenant House, the Urban Native Youth Association, N'Quatqua First Nation, Squamish Youth Services, and more can sign up for free activities with one of our mountain partners!
We provide the passes, lessons, gear, and fun.
Who?
Youth (aged 13-25) who are historically restricted from accessing mountain activities. We see a lot of youth who are:
Indigenous, Black, or People of Colour
Urbanized or remote
Experiencing poverty
Experiencing or at risk of homelessness
2SLGBTQ+
Currently in, ageing our of, or have aged out of foster care
Living with experiences of trauma or other mental health concerns
Why?
We believe that connecting to the land through sport and community can give people opportunities for healthy expression, self care, and healing. Especially for Indigenous youth.
Physical activity and the fun challenge of learning a new sport like snowboarding or hiking can also be a great way to develop confidence, leadership skills, and love of sports and new hobbies.
The Adventure Sessions also promotes equity and accessibility in the outdoors. We want to increase representation, and also carve out safe spaces in recreation where young people of any background can feel welcome and confident.
When?
We work with partners who donate these experiences in the summer and in the winter. So, we're in the "off-season" right now, but look for our emails when the winter season opens.
Where?
Whistler!
Most of our program happens at Whistler Blackcomb Resort or on Cougar Mountain with The Adventure Group.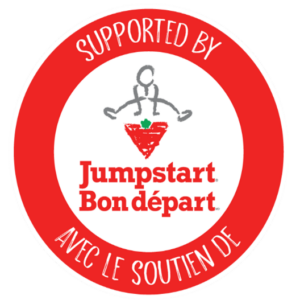 How?
We work behind the scenes for months, if not a year before, to ensure that this program can run. The last few years, we've worked with the Epic Promise Foundation to secure enough donations of passes, rentals, and guides for each participant.
The Adventure Group has also been extremely generous, gifting summer experiences of ziplining and treetops ropes courses to us, as well as donating money to us through their annual Vallea Lumina Local's Deal. We are so excited to see how we can grow this partnership together with the new owners.
This year, we also welcomed Canadian Tire's Jumpstart Community Development Grant to our Adventure Sessions team. Canadian Tire gave us $15,000 to fund our Land-Based Coordinator role, which means we can have someone doing this work year-round. Thank you Canadian Tire for helping us help kids and young people play!