Whistler might have calmed down for a few weeks, but life at Zero Ceiling hasn't. Most excitingly, October marks our 20th Anniversary celebration. The team are beavering away preparing a packed evening of fun with the Squamish Lil'wat Cultural Centre. We're so excited about this partnership! They are generously hosting the evening in their stunning building. And providing top-notch, traditionally inspired food and a captivating live performance.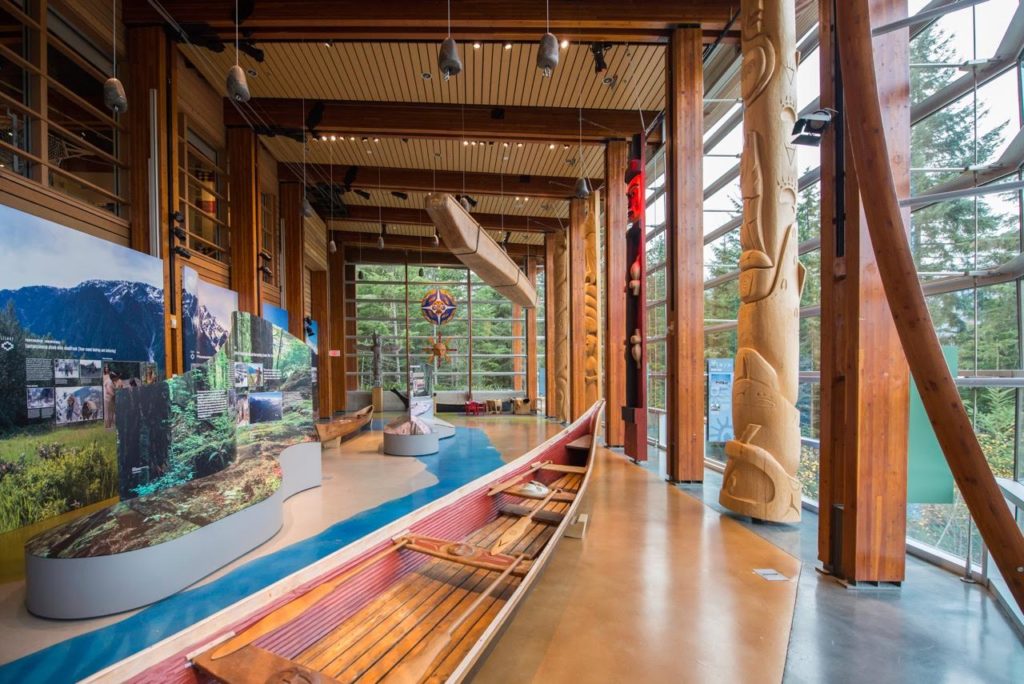 20 years of success
Coincidentally, the idea for the Squamish Lil'wat Cultural centre was also born 20 years ago this year. The aim was to create a hub to preserve and share our two unique, local, traditional cultures. Today, the beautiful building is home to thoughtful exhibits and events, a fantastic Aboriginal Youth Ambassador Program as well as a gorgeous gift shop and excellent cafe. The centre provides a fascinating insight into the Squamish and Lil'wat cultures for tourists and locals alike.
Here at Zero Ceiling, Indigenous youth make up a big proportion of our participants and graduates. So working with the SLCC is a fantastic way to celebrate the heritage of our wonderful town and so many of our amazing young people. We caught up with Brady Smith, Executive Director of the SLCC to find out more about why they chose to work with us. He told us:
"The Squamish Lil'wat Cultural Centre is driven by supporting the needs of our local First Nations people. Zero Ceiling creates a safe environment for at risk Indigenous youth, which aligns perfectly with our vision to share our cultural knowledge to inspire understanding and respect amongst all people.
We pride ourselves on community engagement, and for First Nations peoples, meetings, celebrations or gatherings all start with food! Celebrating the success of Zero Ceiling should start the same way. We want to ensure that everyone who wants to learn more and support at risk youth can start by supporting local foundations. "
A "spectacular evening"
We're thrilled that the SLCC have agreed to partner with us and donate so generously to our 20th Anniversary. Chris Wrighton, Co-Executive Director of Zero Ceiling, said:
"It is clear that we share a vision with the Squamish Lil'wat Cultural Centre: helping young Indigenous people to develop to their full potential. We are so excited to partner with them for this event and are very grateful for everything they are doing to make the night absolutely spectacular."
Spectacular is the right word! With the unbeatable backdrop of Blackcomb mountain, surrounded by beautiful Indigenous artefacts, we couldn't have chosen a better location. If you haven't yet, make sure to book your ticket for Friday 27th October – they're selling out quickly!